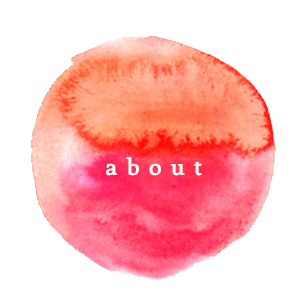 "My purpose is to provide a safe, practical, effective opportunity for curious willing human beings to ascertain what it is to learn about their physical limits and possibilities; about their mind and body connection. Through a conscious and mindful process, we recognize and build the capacity to identify how our body responds to certain movement. These responses can inform us about why we feel the way we do. By recognizing that response, we are able to question it and confront it with the cognitive effort to calm it. Ultimately, with these tools, we can move and function how we intend and desire to with clarity, ease, and choice; be that healing, refining skills, reducing pain/stress, or making dreams come true. My interest and passion regarding the human condition are channeled by guiding people through an understanding of sensation; the window from the world into the self.
​
Self-understanding = human evolution."
Rebecca Roman is a second generation Feldenkrais® practitioner, Anat Baniel practitioner and a 500‐hour registered Yoga Alliance teacher and is currently moving into her advanced year of Somatic Experience training. She began her journey, of mind and body, at the age of 10 under the tutelage of her mother. Athletics played a major role in Rebecca's life as an adolescent and helped cultivate her love for bodywork. Rebecca began her yoga education in 2001 at the Bikram Yoga College of India in Los Angeles. Subsequent to her training, Rebecca began teaching full time and went on to study other styles of Yoga such as Ashtanga, Anusara, and Iyengar with a variety of teachers including David Swenson, Sri K. Pattabhi Jois, Judith Lasater, John Friend, David Life, Jonny Kest, Sharon Ganon, Janet Stone, and Ana Forrest. Her Bikram teaching transferred into Vinyasa /Hatha based practices and she even pioneered a Bikram studio in California which conceived a style of its own. Concurrent with her yoga practice Rebecca became proficient in the Feldenkrais® Method and realized, personally and professionally, how the unconventional therapy would be valuable to her understanding of the Yoga Systems. She began her Feldenkrais® training with Anat Baniel in 2004.
​
In 2006, Leap Now College commissioned her to lead a group of young students on an intensive self-focused expedition through Bali, Thailand, and Cambodia with the prospect of helping students successfully transition into adulthood. For two months she taught yoga and the Feldenkrais Method®. Along the way she also held classes for locals in Thailand at various places including a Buddhist monastery. Rebecca returned to the States and began teaching Vinyasa yoga and Sophisticated Fitness Training full time in her home studio and by 2008 had completed her four-year Guild‐Certified Feldenkrais training with Anat Baniel. Teaching provided an opportunity to practice the Feldenkrais Method® with students every day. It was during this time that she was able to steadily maturate her craft and develop a unique teaching style.
Throughout her professional experience, Rebecca has observed the Feldenkrais Method® improve the lives of children, the elderly, people with special needs, those suffering from brain trauma, and professional performers. She has participated in a variety of clinics that provide free care for special needs children and has also worked at the Niles North Special Education Department in Chicago. Rebecca treats clients from all walks of life, including athletes, musicians and corporations. She taught the Feldenkrais Method® to companies like Medtronic, Simpler Botanicals, and Cafe Saint Rose in California in an effort to prevent and manage work related injuries.
In 2011, after doing a three-month teaching term in New Orleans, she returned to the Detroit area to teach group classes, later to establish a private practice in Ferndale. Rebecca has continued her studies and completed a Yoga Teacher Training with Jonny Kest, an advanced Feldenkrais training with Francois Combeau, and assisted Judith Lasater in leading her "Restorative Yoga Workshop.'
Rebecca brings all of her knowledge of nutrition, bio‐mechanics, fitness, Yoga, Feldenkrais®, Somatic Experience and positive psychology into a mosaic of self-exploration and optimism which provides a structured environment focused on the improvement of body and mind. Rebecca is committed and passionate about her work and guiding people through their journeys of growth.